Whether you need professional eavestrough installation in Toronto and surrounding, help with an insurance claim for gutter repair, or want to upgrade your existing roof drainage system, you can count on us to take good care of you, and your home.
Most home and property owners rarely check and repair their gutter system until it's too late. The realization hits when a faulty sewer system leads to roof damage which can create water leakage, which eventually creates the formation of mold and other similar problems. Not only does this compound your problem, but makes it harder on your wallet.
Most of the eavestrough systems are complex and involve sections that an inexperienced individual might have trouble dealing with. You can end up making the situation worse and could cost you more money than planned. Hiring a reliable gutter repair company can save you time, money and ensure your peace of mind.
Protect your beloved home from water damage. And remove cleaning leaves and debris from your fall and spring cleaning chore list. If your home's gutter system is bent or broken, or missing pieces, water damage could be accumulating without you being aware of it. It may be time to consider repairing them.
Our team at Alps Roofing has the experince and the training required to install new eavestrough and gutter systems, repair and maintain the existing ones. Call us at anytime if you require an immediate service or if you are thinking to get a new system. Our team will inspect you eavestroughs and gutters, and will show you all the available options along with an estimate for the time needed and the cost as well.
Our Eavestrough & Gutter Services
Eavstrough & Gutter Installation
Eavstrough & Gutter Repair
Eavstrough & Gutter Inspection

Eavstrough & Gutter Cleaning
Leaf guard/Gutter guard Services
Prevent debris from getting into eavestroughs and drains, leaf guards can be installed on most existing eavestroughs. Our leaf guards are made of aluminum and are 100% weather resistant.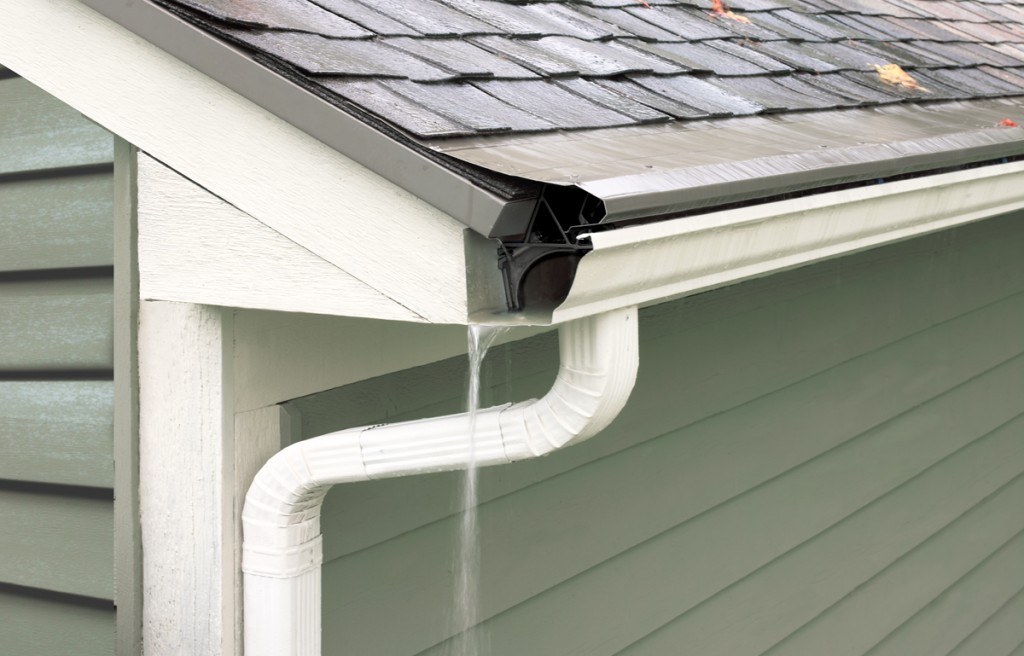 Soffit Installtion & Repair Services
Choose from a variety of profiles and colors for clean lines and impeccable style. Proper soffit installation will increase the ventilation under your home's roof and lower your heating and cooling expenses all year round. Choose from 2 or 4-panel vented, or plain styles.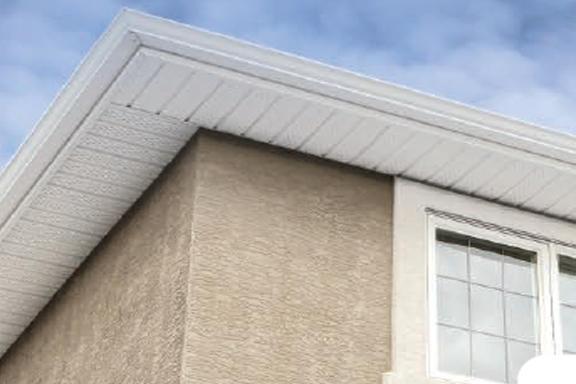 Fascia Installation & Repair Services
6, 8, 10-inch, or custom bends available to match the exact size and shape needed.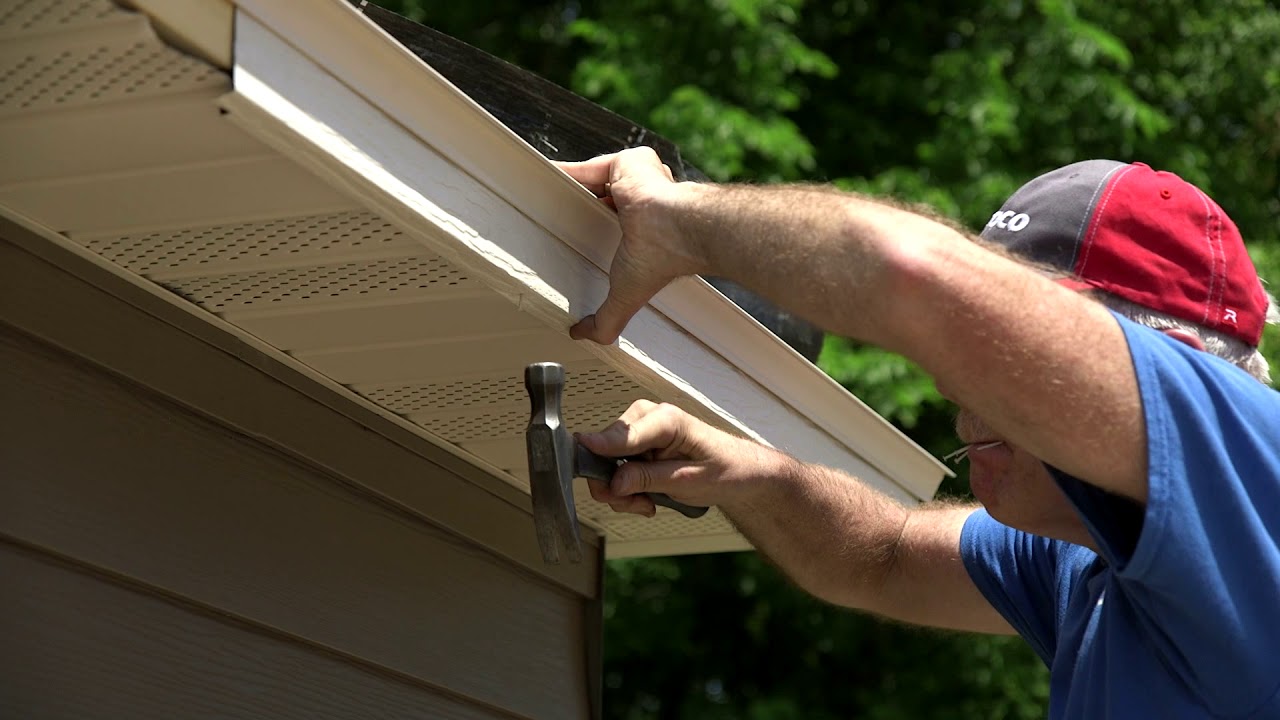 Roof Emegency ?
We are available 24/7 to respond to your roofing emergencies.