Cedar is attractive, and it comes in multiple color variations. It is very durable and strong.
Cedar Roofs are made of cedar wood. Red cedar is the most common wood used on roof shingles and shakes. Cedar is attractive, offers multiple color variations and is very durable. Cedar shingles and cedar shakes are widely used on commercial structures and residential houses.
The most obvious features that distinguish cedar shakes and cedar shingles from each other are their unique visual characteristics. Cedar shingles provide your roof with a more tailored look, while cedar shakes supply a more rugged appearance. Shingles and shakes can be used on sidewalls as well as roofs and come in varying lengths, usually 16, 18, or 24 inches and in random widths. Both can be applied directly over some existing roofing materials, such as asphalt shingles or a previous layer of wood shingles.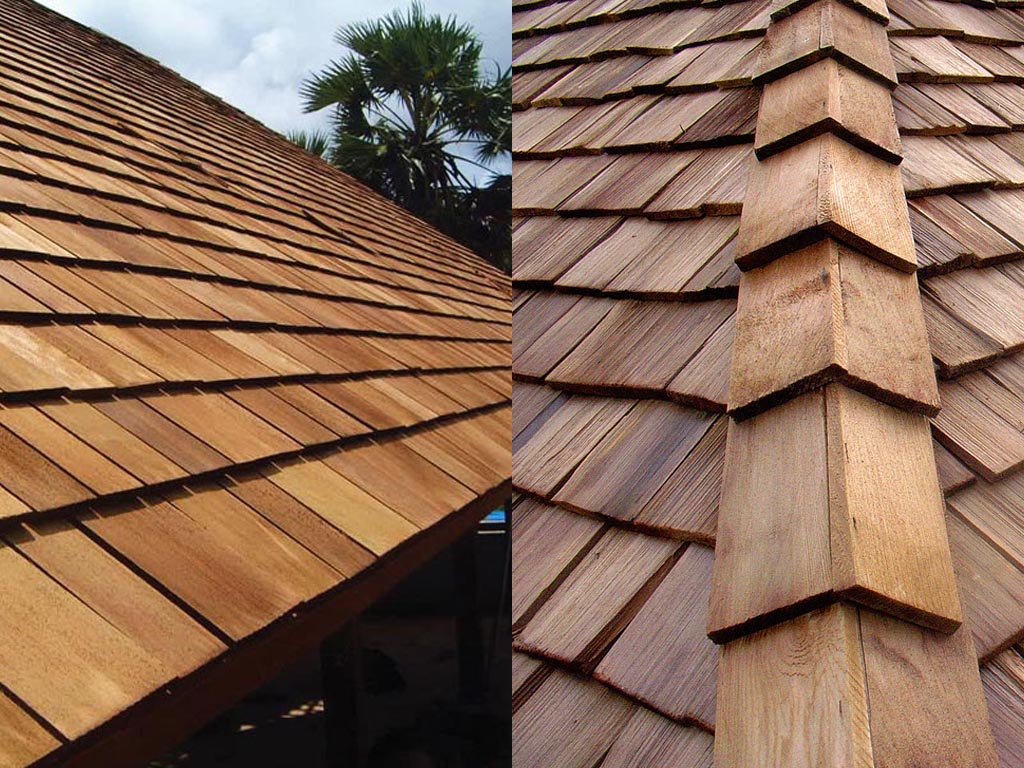 Cedar Shingles or Cedar Shakes
Cedar shingles
are sawed from wood blocks. They are tapered and generally have a smooth surface. Cedar shingles have uniform thickness, appearance and width. There are two styles of cedar shingles: sawn and sanded cedar shingles. The sawn cedar shingles have the strength and general visual properties of cedar shakes, but with a more tailored appearance. The sanded cedar shingle is smoother on both sides and offers an even more refined look.
Cedar shakes are split from wood blocks; they are less uniform in thickness than shingles, are sometimes grooved, and often have little taper. Shakes may be split and then sawn to provide taper as well as a relatively flat side. Cedar shakes have a rustic appearance. Within the cedar shakes category, hand-split and taper-sawn cedar shakes are the two options. The hand-split shake has a rough outside and creates a more rustic effect. The taper-sawn shake is sawn on both sides and retains the thickness and strength of a shake while remaining closer to the texture and tailored appearance of a shingle. Taper-sawing means the shake is cut so it's slightly thicker at one end.
The most important property to consider when buying cedar shingles and cedar shakes is durability, and its resistance to decay. Some woods, such as the red cedar, have natural durability and that makes it the most regularly used wood for shingles. Cedar roofing shakes and shingles also provide excellent insulation as a roofing material.
Attractiveness and Appearance
Cedar roofs perform well in extreme temperatures and in areas where wind, water, and ice are prevalent.
Durability
Cedar roofs are resistant to strong winds and are durable in hurricanes, heavy rains, hail storms, snowstorms and other types of severe storms.
Energy Efficiency
Cedar roofs provide a natural insulation up to two times that of asphalt shingles. This allows you to conserve home heating and cooling costs, and significantly save on energy bills.
Dimensional Stability
Cedar wood is a low density material that offers minimal shrinkage. Since it lies flat, stays straight, and holds fastenings tightly, it makes it able to maintain its original dimensions in humid conditions and during weather change periods.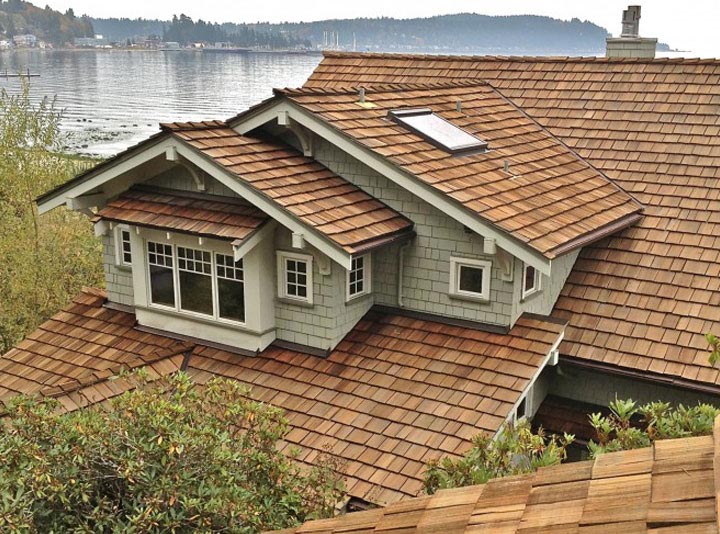 Call For a Quote:
(647) 280 – 0401
Our highly skilled employees have the certifications, experience, and training to install every type of commercial and flat roof system with high quality workmanship. In order to ensure quality control, we do not subcontract our work, and our employees are paid hourly rather than by 'piece work' or on a 'per job' basis.
By choosing Alps Roofing & Construction, you can rest assured knowing your roof system was properly planned and installed by an expert.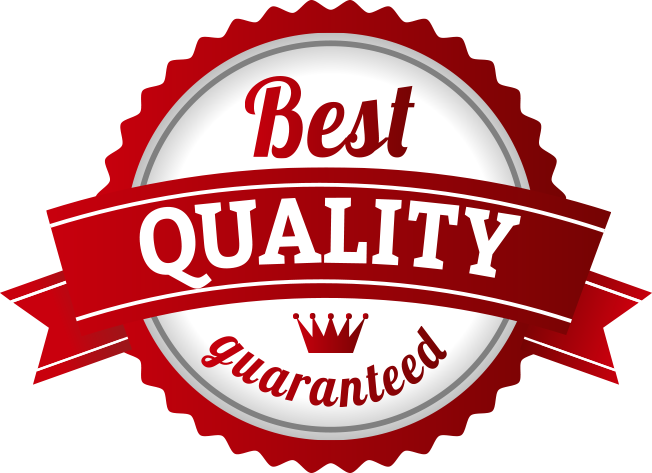 Roof Emegency ?
We are available 24/7 to respond to your roofing emergencies.