Flat roofs are the most popular choice for commercial roofing because of their durability and versatility.
Installation of a tar and gravel, torch-on roof or other membrane type must be done by an experienced and qualified roofer. There are much tighter tolerances for application techniques and drainage is inherently much slower. This means a poorly installed system will experience leaks or in the worst case, collapse.
We invite you to contact us today to discuss your flat roofing needs. We can be reached by phone (647-280-0401) or by filling out our brief estimate request form.
Alps Roofing & Construction works closely with you to find the proper roof system for your building according to your needs and budget. We explain your roofing options so you can make an informed decision for your facility.
We work with our customers to properly plan and schedule required work, providing as little interruption as possible to your facility and operations. Installations are completed on time and on budget.
Durability
Flat roofs can last in top condition for almost 30 years with proper maintenance and proper design.
Accessibility
Flat roofs are re typically more accessible than sloped roofs which makes them much easier to inspect, maintain, and repair.
Cost
The cost to installing a flat roof is considered more affordable than traditional triangle roofing, which can save you money and time in the long run.
More Space
With a flat roof, you can use the space to install your air condition unit on the top of your house, or even install solar panels for better efficiency.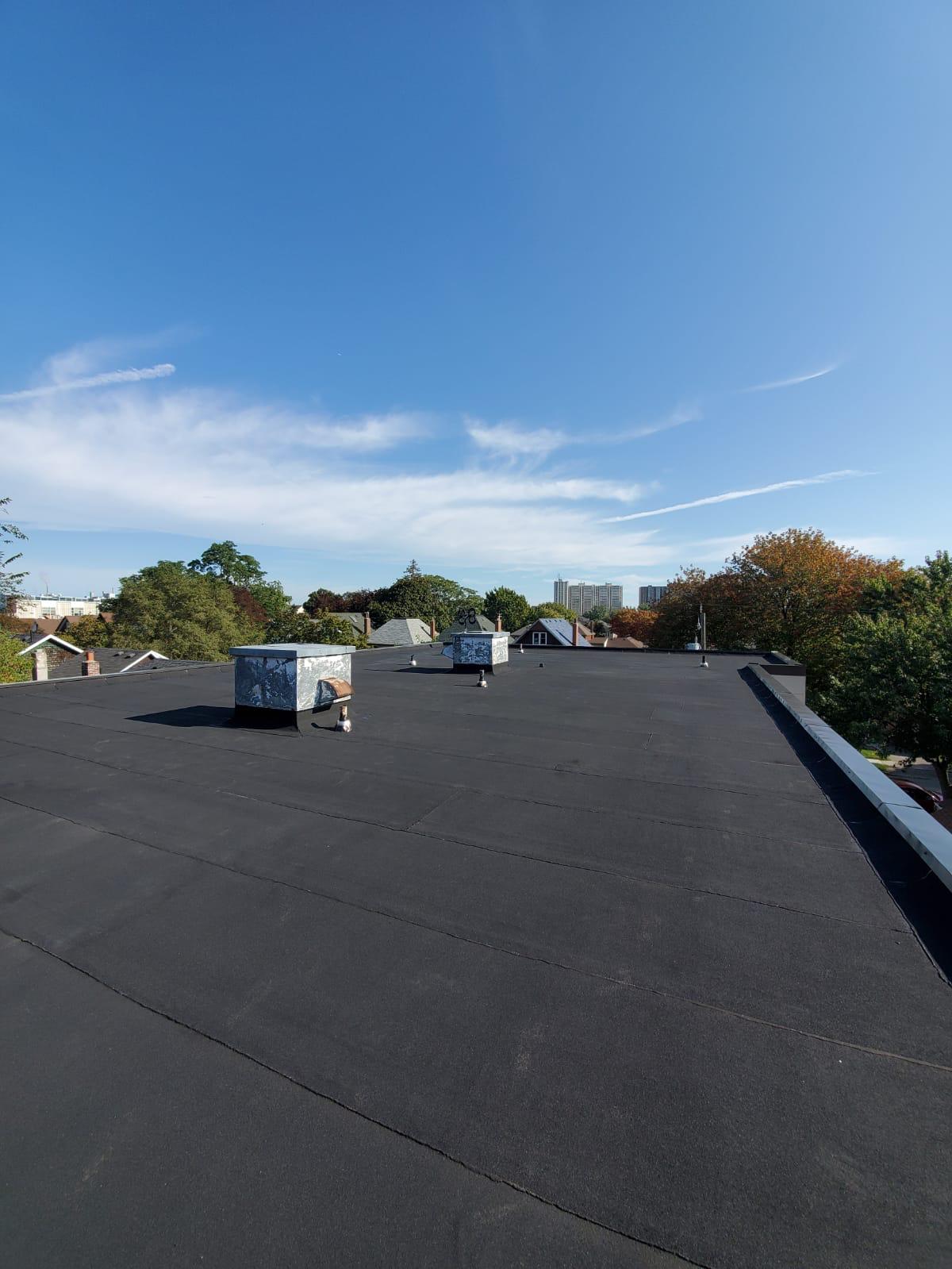 Call For a Quote:
(647) 280 – 0401
Commercial TPO Flat Roof
Thermoplastic TPO or PVC Flat Roofing systems – Thermoplastic membranes are seamed by heat welding with hot air or solvent welding. Once installed and exposure to the environment, the membrane's individual polymer components form a highly stable, synthetic rubber material. TPO roofs provide high resistance to a broad range of chemicals and is suited for commercial, industrial and institutional applications.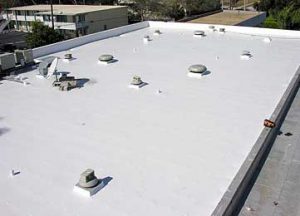 Commercial EPDM Flat Roof:
EPDM Roofing (Ethylene Propylene Diene Monomer) is durable and resistant to general wear and tear and an excellent material for flat or low slope roofing. EPDM roofing is a synthetic rubber that acts as a roofing membrane special for flat roofs.
EPDM roofing membrane is versatile and offers superior flexibility, high strength, and outstanding weathering in practically all climates – ranging from -45 to 100 degrees Celsius with no signs of aging. EPDM roofs will not crack, split, or peel, and is completely resistant to atmospheric pollution.
EPDM roofing is also environmentally friendly, and is unaffected by UV light and ozone. An EPDM roof system has a life expectancy of about 20 years, during which next to no maintenance is required.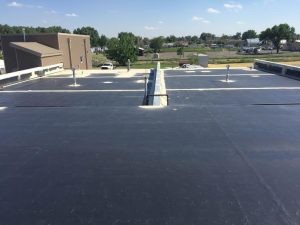 Built Up Roof Membrane
A built-up roof (Smooth Built-Up, Ballasted Built-Up, or Tar and Gravel) is a class of low-slope roof that consist of laying down several layers of tar and water resistant materials and then covered with gravel. Many old buildings with low slope or flat roofs are topped with built-up roofing made from layers of asphalt-coated roofing felt.
The top layer is usually covered with rock or gravel, which serves as a ballast to hold the roofing material down and protect it from UV damage. Built-Up Roofs with gravel surfacing are also known as Tar and Gravel roofs. The typical life span of a built-up roof is 10 to 15 years depending on weather conditions.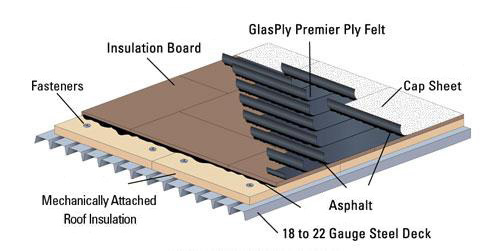 Our highly skilled employees have the certifications, experience, and training to install every type of commercial and flat roof system with high quality workmanship. In order to ensure quality control, we do not subcontract our work, and our employees are paid hourly rather than by 'piece work' or on a 'per job' basis.
By choosing Alps Roofing & Construction, you can rest assured knowing your roof system was properly planned and installed by an expert.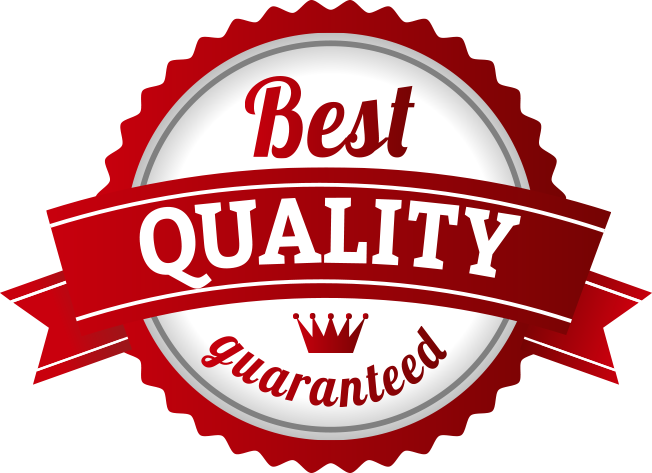 Roof Emegency ?
We are available 24/7 to respond to your roofing emergencies.