Toronto Leading Roofing Company
Our main goal is to provide the highest level of quality work on each and every project for our clients across the Greater Toronto Area.
Roof Systems Installation
We install a wide variety of roof systems for residential and commercial properties.
Roof Repairs
Whether you have a roof that is damaged or leaking, be assured our team will take care of it for you in a timely manner.
Inspections & Maintenance
Inspecting your roof and properly maintaining it is the main key to have it last for a very long time.
Alps Roofing & Construction is a Toronto based roofing company. Providing higher standards of service to homeowners, commercial properties, property managers and contractors, since 2008. We offer a full line of roofing services including the installation of flat roof systems, sloped roof systems, metal cladding systems, while also providing roof repairs and roof inspections.
As a premier company specializing in residential and commercial roofing services, we are dedicated to providing customer service that is second to none. Whether you have a new construction project or need to replace an old or damaged roof, we offer roofing repair and replacement services.
Great Service and Quality Products
Our professional experienced staff are committed to provide our clients great service and ensure to use the best materials available to order to accomplish great results.
Customer Satisfaction Guaranteed
We strive to save you both time and money by combining our use of roofing knowledge, the highest quality parts and equipment, and our dedication to flat roof delivering exceptional service. We will not leave the job until it is finished and you are satisfied.
Affordable, Fair, and Honest Pricing
As individuals we value our ethics and principles. Therefore, we will always be fair and upfront with our estimates and only recommend the services and products that you actually need in respect to your budget.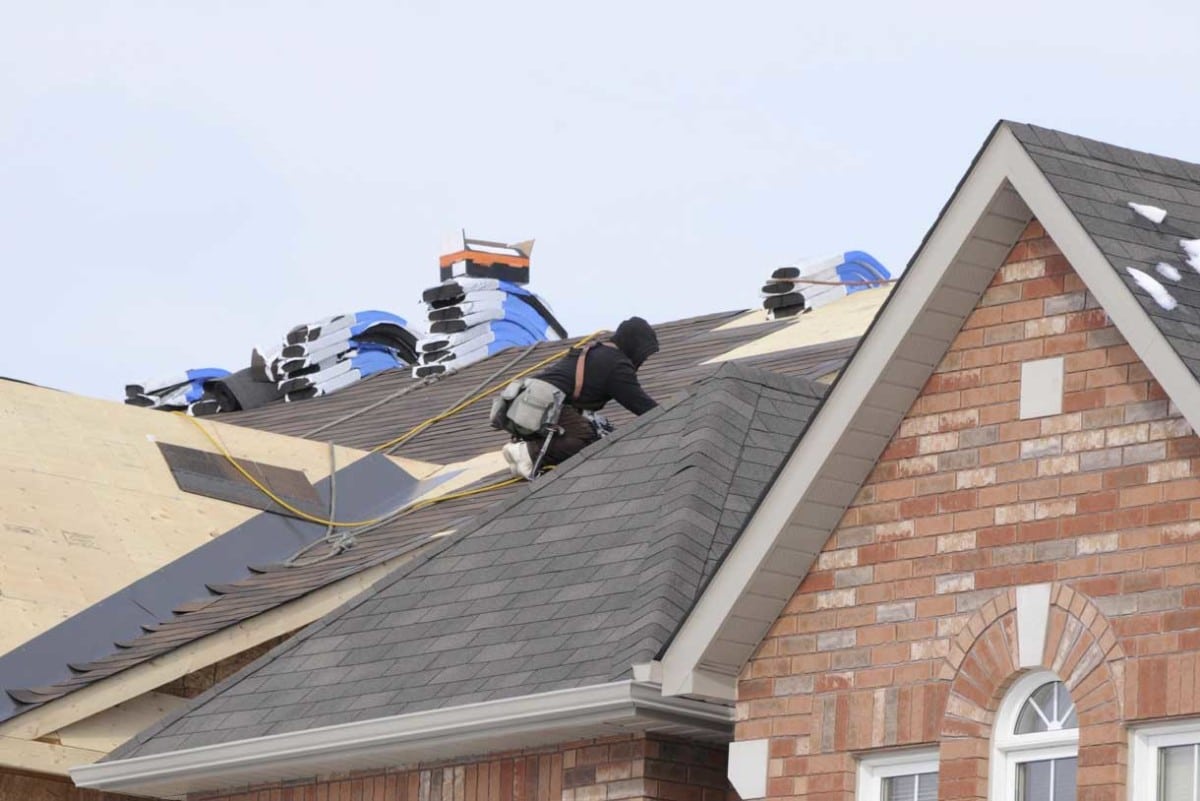 "In the coldest part of winter we had a bad roof leak. Alps Roofing came very quickly and removed the ice that had accumulated. They also tackled the ceiling that was affected by the leak. In summer (June) they came back and fixed the roof. They worked hard in hot weather and completed the job, neatly and puntually. I would have no hesitation recommending them. "
R Goldstein – Toronto, ON
Roof Emegency ?
We are available 24/7 to respond to your roofing emergencies.